Bristol ranks among the worst cities for signal despite heavy investment in 5G projects
A study has ranked the UK cities for best mobile coverage, with London, Birmingham, Belfast and Cardiff among the best.
The research carried out by Affordable Mobiles scored the cities and town on a scale of one to five for best mobile signal.
Locations were examined based on metrics including 4G and 5G signal rating, plus signal on several of the best-selling handsets including the iPhone 12 and Samsung Galaxy S21.
Major cities London, Birmingham, Belfast and Cardiff all scored 4.2 out of five, while smaller cities Newcastle, Sunderland, Nottingham, Norwich, Coventry and Plymouth also scored 4.2.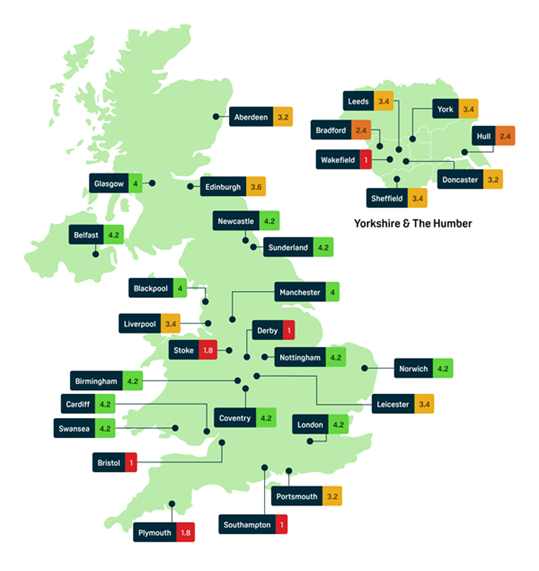 Other major cities such as Glasgow and Manchester scored four of out five, while Liverpool lagged behind on 3.4 out of five.
However Bristol came joint last with a ranking of one out of five, the same score as Southampton, Wakefield and Derby.
Jessica Canning, Mobile expert at Affordable Mobiles commented on the research, "It is really interesting to see first-hand the differences in the UK's coverage from place to place. The study has unveiled some surprising results.
"Bristol is a good example of a surprising result as I think we would all expect a city of its size to have better mobile coverage. However, we would expect this score to improve in the coming months as 5G continues to be improved and rolled out around the UK."