After 2019 acquisition, firm's plan to ramp up mobile presence continues expansion from IT roots
After establishing its reputation for refurbishment and data logistics in the computer and IT space, Burntwood-based Tech SI has spent the past few years stepping up its involvement in the mobile sector. It's now ready to break cover and reveal itself to potential customers.
It plans to do this through increased presence at industry events and on social media, as well as leveraging the strength of its parent, TES-AMM, after the Singaporean recycler and asset recovery firm purchased the company last year.
"We've been trying to keep out of the line of sight of competitors. I've always been really anti-publicity to a certain extent, because we've grown organically over the years," says business  development manager Damian Scott.
I have met with Scott and managing director John Paul 'JP' Doble in a boardroom in Tech SI's 25,000-square-foot warehouse at Burntwood Business Park, Staffordshire.
"We've never put any money into marketing," Scott continues. "The most we've spent is on doing exhibitions [such as GITEX and CeBIT] and talking to people there. Some of the best business we've ever got out of them is chatting at the free bar after."
Now, however, backed by TES-AMM, which has 36 sites in 26 countries worldwide, Tech SI has ambitious growth plans in the mobile space.
BACK STORY
Doble's story is as follows: he started IT refurbishment business JP Enterprises in 2006, as a continuation of the one-man computer refurbishment service he began while finishing his degree at Birmingham University at the turn of the millennium.
Having also worked freelance as an outdoor pursuits instructor in the early noughties, Doble steadily turned his attention more full time towards computers, attending trade fairs up and down the country, and refurbishing devices for a profit.
He first moved into a retail outlet in Bridgtown, Staffordshire, in 2008. As the business grew, he added a small warehouse unit adjoining the shop that added up to about 5,000 square feet, in which six people worked. Clients at the time included eBuyer and Research Machines.
In 2011, Doble brought in Scott, a former supplier of his, as business development manager. At a similar time, JP Enterprises took on refurbishment duties on behalf of Scottish company Technology Supplies International, or Tech SI. This continued until 2014, when Doble was given an opportunity to head up the whole operation.
"One of the directors wanted to finish, so I had an option to buy him out," he says. "I thought if I didn't buy, then we might be pushed out or the next person to come in might replace us."
In manoeuvring his position to become the head of Tech SI, Doble decided to move the business fully to his neck of the woods and make JP Enterprises a fully-owned subsidiary. Thus, the Burntwood
unit in which we sit.
"It was costing us in the region of £150,000 a year just in transportation to Scotland and back," said Doble. "So we knocked that on the head, put that money into developing the new building, and that's where we are now."
Tech SI continued to grow steadily, expanding its remit across clients and building its reputation. "When we first took it on, you could've had a game of football in here. I said, 'How the hell are we going to fill this?'" says Scott.
After Doble interjects – "We used to park cars in it but within two months it was full" – Scott takes up the baton again. "If there's a retailer that sells electronics, we've worked with them," he says, dropping some intriguing high-profile names that he'd rather I didn't print.
Now, two-thirds of the warehouse is devoted to logistics and processing, with Scott estimating that a mere fifth is left to device storage – such is the esteem in which the company holds its processing ability.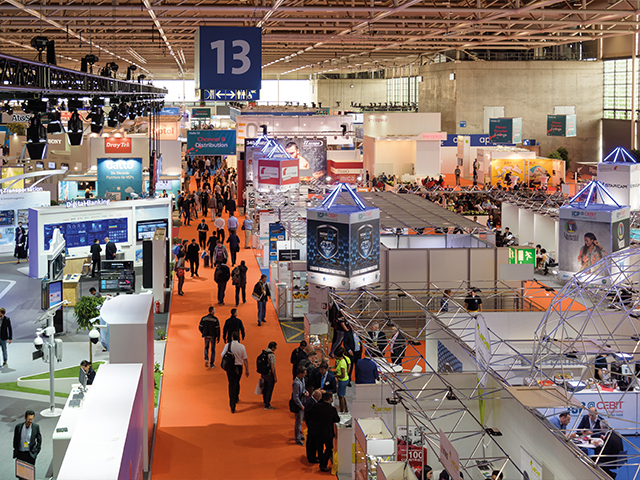 GROWING REMIT
It's only in the past half-decade or so that mobiles have become part of Tech SI's remit. While it started off buying from eBay, growing phones to about 10 per cent of its total business, it was given a boon in 2015 by the relocation of Carphone Warehouse's repair and distribution centre from nearby Wednesbury to a site in Newark, Nottinghamshire.
Tech SI took on a team of what Doble deemed to be the centre's six "top tier" workers, whose employment he credits with a rise in standards across asset recovery and refurbishment – with one minor snag: "It's really good, but sometimes a pain in the arse, because you're looking at a phone going, 'Why are you not happy with that?' and you can't understand why they're not."
The combination of organic growth and rising credibility in the mobile space has led to mobiles now constituting 40 per cent of devices processed – while Scott estimates the overall value of mobiles in the business to be even higher.
Both Doble and parent company TES-AMM see further growth in the mobile segment. In 2018, Tech SI processed 258,000 units across all device types, boosting this to 340,000 in 2019. Doble's target for this year is now to process 350,000 mobile handsets alone, with other electronics accounting for 150,000 to 200,000.
He is also targeting a rise in turnover target from £14.5 million last year to £22.5 million.
To add to its prior appearances at Dubai's GITEX and Germany's CeBIT events, Tech SI would have been making its Mobile World Congress debut this year, had it gone ahead.
However, while the focus is increasingly mobile, Doble retains pride in his company's versatility. On a tour of the warehouse, I can
see evidence of tablets, cameras, laptops, games consoles and more being processed in some way. Even baby monitors have come through at some point – and Doble estimates that, on average, there's about £3.5 to £4 million worth of stock in the warehouse.
The company's diagnostic and data-wiping software of choice is Blancco, for which Tech SI holds Gold Partner status, with Platinum Partner status pending, according to Doble. Unlike some competitors, Blancco covers a full range of IT products, from mobiles to desktops.
Scott adds that the sheer variety of product processed throughout Tech SI's history has enabled it to help Blancco with its own development: "We data-secure across the board on so many products: if it can't be data-wiped using traditional software methods, then we'll develop a methodology to prove that something is data-wiped properly."
He adds that the company will record the information, "so we can give a retailer rock-solid evidence to prove that was the case".
We've got 10 large-scale opportunities; we've just got to decide over the next month which ones we'll pursue
SET-UP
Tech SI's current set-up employs 80 people, around 50 of whom work on the warehouse floor. Doble says he takes on people from out of school onwards. Training is provided on the job, and staff are divided into three levels of competence, with those at the highest level given the potential to become supervisors and team leaders.
Device grades start from "like new", followed by A, B and C in order of highest-to-lowest quality, while customers include brokers, traders, retailers and insurance companies, among others.
The best devices usually go to insurance companies, which demand high-quality handsets to replace broken customer phones and are willing to pay the price. ("It'll never go wholesale, because you won't get what it's worth for it," says Doble). Grade B and C tend to get sold to wholesalers, and anything that has been refurbished goes to retailers.
Unsurprisingly, Apple and Samsung phones comprise the bulk of the firm's intake and output, but Doble says that Google and Huawei phones are also popular – with LG, Sony and Nokia also still proving saleable in the channel. He has also noted with interest the increasing footprint of OnePlus, which was responsible for the UK's first commercial 5G phone – the OnePlus 7 Pro 5G.
BRAND CHANGE
TES-AMM's acquisition, finalised last year, will see Tech SI's name absorbed into that brand in the next "12 to 18 months", according to Doble.
There will also be another site move in 2021, just around the corner to a significantly larger 75,000-square-foot warehouse on the same business park. "We will more or less become the centre of excellence for TES-AMM refurbishment in the UK, and then part of the growth plan for the future is to move across Europe and further afield."
The growth will see employee numbers increased by about 15 per cent in the new building. This perhaps looks low when compared to the projected amount of financial growth Doble hopes to see, but he says it's about working smart, not hard: "To increase volume doesn't [necessarily need] more hands, it just means more efficiency in place."
Tech SI's appeal to TES-AMM lay in its strong growth, and its roots in a region known for strong compliance laws surrounding technology.
"The UK and Europe have the strongest device-compliant laws,"  says Doble. "In Asia it's not that great, whereas over here, compliance, data security and destruction, the sale of third-party parts – it's heavily governed."
This all provides a blueprint for expansion. "The American mobile market is quite rich and strong," points out Doble. "There's a lot of talk about flat-packing our skill set and putting it into other such TES sites, which is another growth area."
Brexit also played a factor, with the swirling economic uncertainty tempting Tech SI towards the acquisition. "The 2016 vote was a decision point," says Doble. "Because of our positioning with TES, we have sites in Asia; we don't need to transport phones over a  European border, and we can process and sell them in Asia."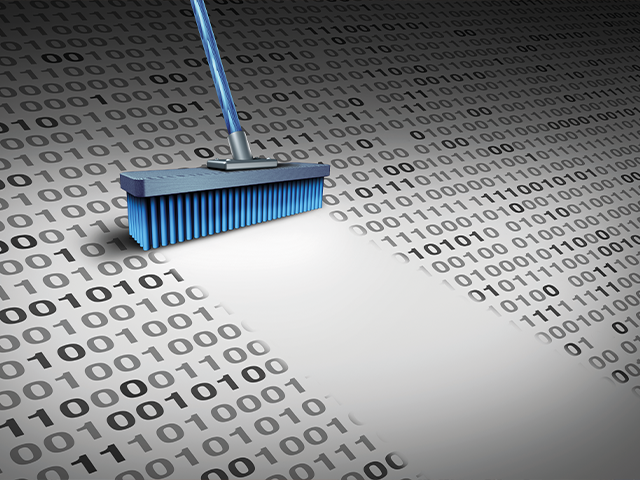 THE FUTURE
While the overall mobile industry outlook is currently less than rosy, the refurbished sector holds a lot of appeal for consumers and  businesses alike. And it's an appeal that has bled into Tech SI's outlook; the biggest challenge Doble and Scott currently face is sifting through the many opportunities they say they have received and picking the right one.
"We've got that many opportunities coming to the table, we run the risk of chasing the wrong one and becoming busy idiots," asserts Doble. "We've currently got 10 large-scale opportunities; they all require meetings, headcount and resources pointed at them, and we've just got to decide over the next month or so which two out of those 10 we'll be pursuing."
And he is confident that "even if they don't work out, then the core business is still strong. We purchase a lot of stock ourselves, we're cash-rich, we don't have credit facilities with suppliers, and we  operate on clear funds."
Adding that "we don't have to land that many deals, just the right ones", Scott says: "I've been doing this sort of work now for 25 years. Of all the places I've worked, this one has strongest work ethic of any business I've worked for. When it is busy, people respond well to that, and it's all come from JP's leadership."