While wholesalers have been hit, other parts of the recycled market have fared better
The decline in new smartphone shipments was well-documented even before Covid-19 struck. Across the board, analysts spent the turn of the new decade predicting a global market that would either remain fairly flat or decline slightly this year.
Then, as lockdowns started to take effect across the world, these predictions nosedived. CCS Insight's most recent prediction from April forecasts a 13 per cent dip globally this year, while IDC anticipates declines of 10.9 per cent and 12.8 per cent in Western Europe and the UK respectively.
What wasn't so clear, however, was how the situation would impact on the used device market. This January, IDC estimated that worldwide shipments of used devices increased 17.6 per cent year-on-year in 2019, amid a wider forecast that projected the segment  to have a compound annual growth rate of 13.6 per cent from 2018 to 2023.
Naturally, this assumed strong – or at least predictable – economic conditions, something for which Covid-19 has shown little regard. Speaking to figures in the wholesale used phone distribution and consumer trade-in sectors, Mobile News has found a mixed but ultimately steadfast response to the pandemic in the UK, with the closure of physical retail and operator stores providing opportunities as well as challenges.
Wholesale
Wholesale seems to have borne the brunt of the downturn induced by lockdown. Distributors that take on operators' and retailers' used stock found their supplies diminished due to store closures.
"The pandemic has had a clear and obvious effect on the supply of used devices here in the UK and globally," says PCS Wireless president for Europe Fergal Donovan. "We are seeing a lot less supply due to fewer phones being traded in and returned to operators and retailers. For the secondary market to function, there needs to be a consistent supply of devices coming into the system – and with supply numbers down, the secondary market is suffering."
Drummond Corporations managing director Phil Drummond agrees. "Stock availability has dipped," he says. "We've been unable to buy the usual quantities."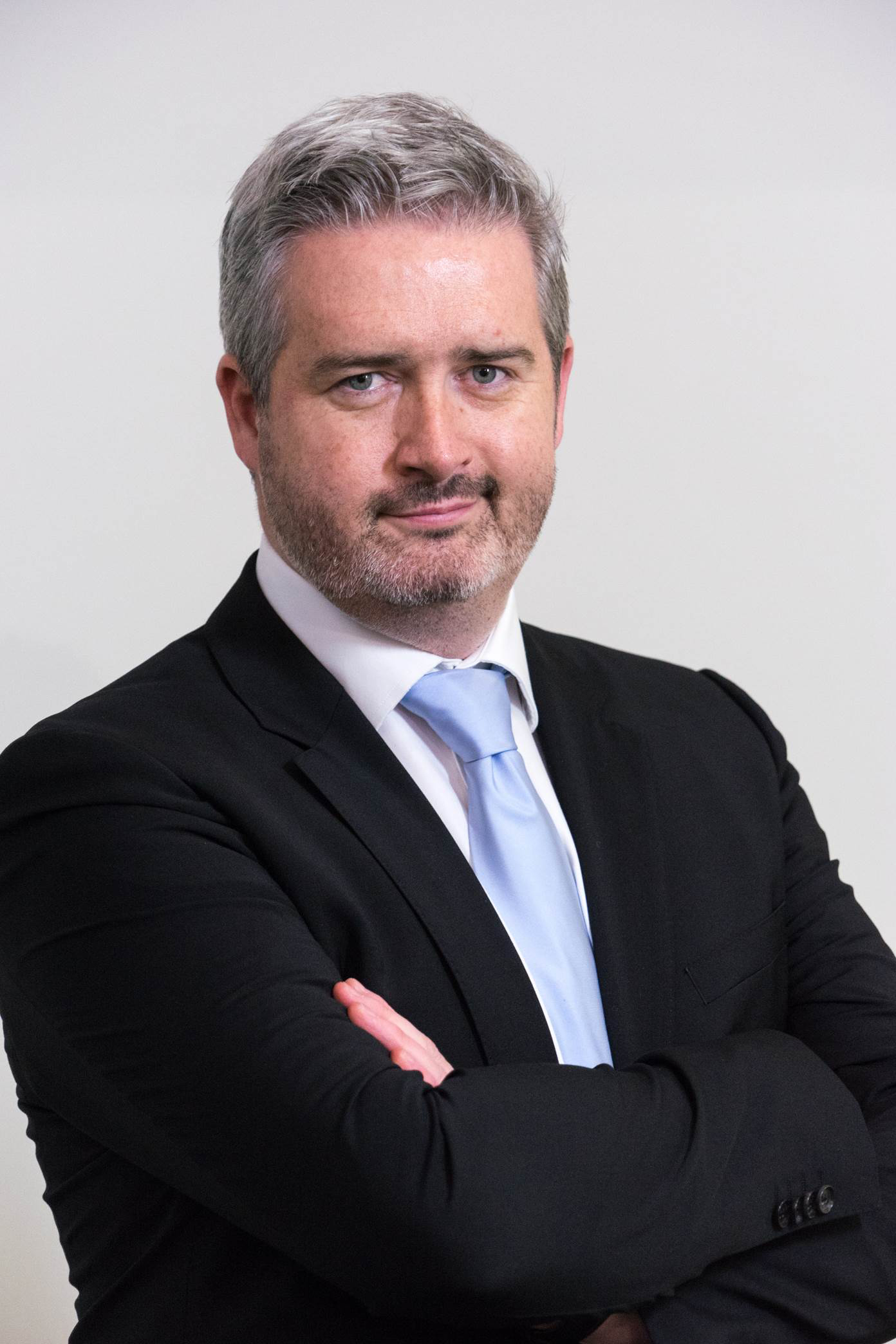 Yet not everyone has encountered difficulties. Mobile Distribution managing director Chris Taylor says his business has "never been so busy".
"Our turnover for March and April was astronomical compared to the year before," he adds. "We didn't have a supply chain impact at all."
Phoenix Cellular's director Paul Walters also reports solid business, with preparation for Black Friday already under way: "Thanks
to our numerous global supplier networks, we are still able to report a stable supply of stock to support our key customers.
"We are finding in some cases that customers are already buying stock for Black Friday, which is once again fast approaching. We are asking our customers to send us forecasts for the Black Friday and Christmas periods so we can guarantee stock availability."
Although volumes in the overall mobile device market have suffered, tablets have seen growth, with the larger screen size
suiting remote working.
Strategy Analytics forecasts continuing growth in the sector, which already increased globally by 17 per cent year-on-year.
"The secondary market for tablets has definitely grown over the past few months as consumers and businesses have equipped themselves for working from home and communicating better with colleagues, friends and loved ones," says Donovan. "This is visible across multiple brands and formats."
Direct Benefit
While wholesalers have been affected by the decline in physical trade-in at operators and retailers, trade-in companies that buy direct from consumers have seen an uptick in business.
Although it seems likely that mobile trade-ins have seen an overall annual decline due to closure of physical operator and retail stores, big players in the space that don't rely on a physical presence have reaped the benefits of reduced competition – and not just from the operators.
Envirofone, for instance, stopped operating in March before parent Redeem went into administration in July, prior to relaunching last week under the ownership of TES.
Mazuma Mobile has not only broadened its portfolio to incorporate laptops, tablets and games consoles, but managing director Craig Smith says that the firm's mobile business has also grown year-on-year: "With people being at home, they've had time to do business with us, so our volumes have increased."
Rochdale-based I Need A Mobile has also seen increased levels of selling from consumers, based on daily benchmarks. CEO Kasim Javed says purchasing is normally split 50:50 between wholesale and consumer, but he started to promote the latter when lockdown started as he knew that wholesale would take a hit resulting from the non-existent supply from physical retailers.
"We were expecting a surge online," he says. "We've been on and off in the past few years with the consumer side because we found it cheaper to buy bulk and sell, but I wanted to have a contingency plan. The big suppliers we buy from that have network partners suffered because they are relying on walk-in trade-ins from network shops."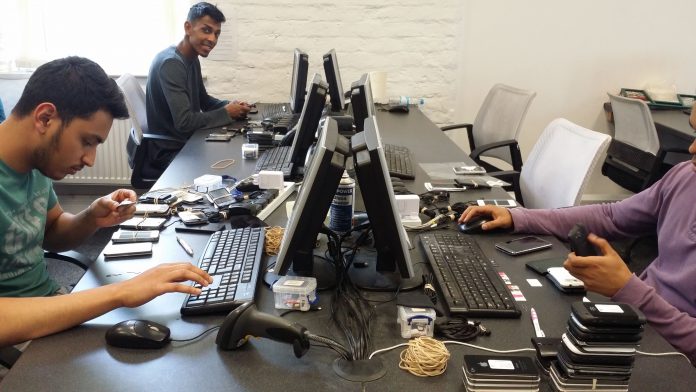 Jon Miller, chief commercial officer at musicMagpie, also reports an annual increase in mobile volumes on the back of customers getting increased exposure to the brand through staying at home and being online more. "Physical retail wasn't open, so people who may have used network stores or Carphone stores weren't able to go to them," he says.
"We've certainly found that there's been a benefit in terms of more people going online, and that's helped us to continue our growth curve."
Miller also notes that the extended time spent at home may have spurred people to get rid of old devices, trading them in not to help fund a new purchase but to clean out old tech.
A commonly cited 2015 figure from environmental think thank Green Alliance indicates that there are 125 million unused phones sitting unused in UK households.  This number has almost certainly changed, but Miller believes there is an increased awareness of the value of used tech that, coupled with an increasing comfort with online transactions, has fuelled trade-ins.
"You ultimately need new devices to feed trade-in, but there's a huge untapped pool of used devices sitting round in homes and offices," he says. "Although we do a lot of trade-ins for iPhone 11s, and Galaxy S20s, there's still a huge volume of iPhone 7s and 8s, and Galaxy S8s and S9s."
Increased exposure to third parties promises to have long-term benefits for consumers, who find they tend to offer better value than the networks and official vendors.
Recent data from CompareMyMobile found that the average third-party trade-in prices for iPhones going from the XS range down to the 6S were all better than Apple's official pricing – with differences for newer devices often being up to £100.
New Rivals
The shift in business to online hasn't just benefited the incumbents; other players are sensing an opportunity and launching their own consumer trade-in set-ups.
Drummond Corporations had established its consumer offering, Sell My Cell, last year, but only properly launched it this May – a move that Drummond directly attributes to the market conditions brought on by Covid-19 that necessitated an expansion from just wholesale: "With the limited stock levels, we had to start coming up with new ideas."
Matt Giles, who runs Telford-based corporate tech recycler TradologyUK, launched consumer trade-in site PreLovedTech on September 14. His four-strong workforce already accepted
consumer trade-ins via quotes on Tradology's site, but he says Covid brought forward the launch of PreLovedTech after lockdown brought on the closure or cost-saving measures of his business and education clients.
In comparison, he viewed the consumer segment as "thriving". "We had planned to launch [PreLovedTech] at the back end of next year, but we found business naturally migrating to the consumer  industry because businesses and schools have shut down," he says.
"The corporate market was slowing down as it did for everyone, but the consumer market was buoyant, with lots of people working from home or being furloughed and wondering how to generate some more money."
Despite the riches enjoyed by the established recycling players, Giles thinks there is an opportunity for a nimble smaller company to carve out its own customer base: "Our research says people make their trading decisions based on price, and we haven't got the overheads the big players have got – so we're able to offer slightly more value."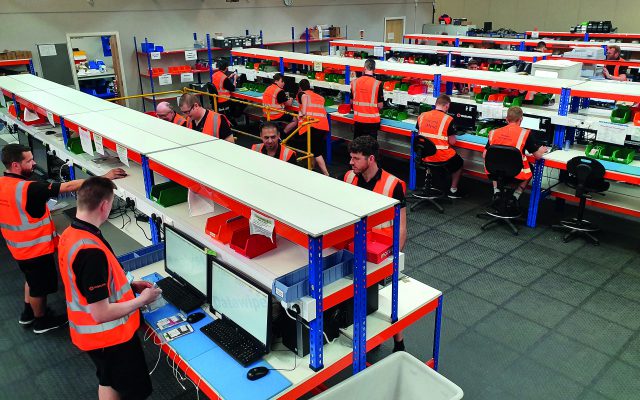 Refurbished Apple products retailer The iOutlet also launched a trade-in proposition in May, with director Matt Green and his team starting to develop the service during lockdown when they saw the shift in market patterns.
"We were always thinking of going into consumer trade-in, but the opportunity was really born out of Covid," he says. "We had previously bought stock from Redeem – and once it shut down, we decided to get our own recycling up and running." The iOutlet also buys from Brightstar, which has encountered difficulties due to operator and Apple store closures.
As it is the company's debut year for consumer trade-ins, Green has no point of comparison to gauge turnover, but he says he is pleased with current results.
Looking ahead
While it seems that the used device sector has found a level of stability in the months following the initial lockdown, the future is murky.
With the furlough scheme set to expire at the end of October, and local lockdowns increasing amid rising cases, uncertainty prevails. Despite seeing broadly similar trade to last year, I Need A Mobile's  Javed has noted monthly declines.
"April was busy, May was less busy, June was less busy, July was less busy, August was less busy, and September hasn't really picked up," he warns. "It shows that the true effects of Covid come in after a few months, so it'll be interesting to see what happens."
However, PCS's Donovan is more upbeat, as retailers begin to reopen and the economy tentatively starts to find its feet. "The frequency of relevant auctions is growing and the volume within these auctions is also growing, which is a good sign that things are getting back to normal," he says. "Coupled with the fact that retailers are beginning to reopen, we expect to see the supply of pre-owned devices grow again.
"There is still some way to go to get back to pre-Covid levels, but there are clear signs of things getting better."