Cases available for iPhone 12 as well as 11, SE, Samsung A21 and A41
JCB is set to return to the mobile sector in the form of a protective case brand, JCB Toughcase, from Genuine Case Company.
This marks the second brand that Genuine Case Company has added to its portfolio since launching in March with a range of cases and screen protectors for Alcatel devices.
Genuine Case Company heads Jason Kemp and Roy Taylor were part of the development team that brought out the original JCB Toughphone in 2007.
In choosing to bring the brand back to mobile in case form, they pointed to research from Research and Markets which states that the global mobile phone protective case market is projected to have a Compound Annual Growth Rate (CAGR) of 6.5 per cent from 2020 to 2028, having been worth $21.3 billion (£16.1 billion) last year.
"We know from our research there is still a strong demand for the JCB mobile brand, given the heritage built up since 2007," said Taylor. "We have interest from telecoms resellers, retailers and distributors who all want to be part of this new beginning."
"We're at the right price for the right product," Kemp added: "JCB has a large social media following, so that already opens up a massive potential customer base."
Availability
The cases will be available for iPhone 11, iPhone 12, iPhone SE 2020, and Samsung Galaxy A21 and A41 models, and will retail at £19.99. They are manufactured from a combination of polycarbonate on the back and flexible TPU on the sides, in a variety of models that offer both clear and opaque backs.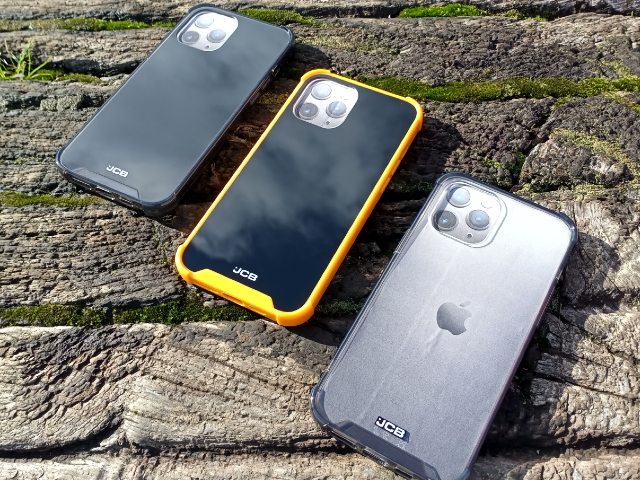 Taylor added that the brand would look to provide protective solutions for more premium Samsung phones when the manufacturer releases its 2021 flagship devices.
"The market these days is very much iPhone and Samsung so it makes sense to offer protection for the majority of the market," he said. "The B2B space is going to be key for us to concentrate on and build our brand loyalty. JCB was so strong in B2B previously, so it makes sense for us to carry that sort of synergy forwards."
The cases will be available from Genuine Case Company's website in the UK, and from Amazon across Europe, from next month. The company has said it will also unveil additional distribution, reseller and retail partners "in due course".
Kemp added that he was dialling back his Our Perspective brand consultant firm, that has seen him help launch brands including STK, Wileyfox, Energizer and Monqi.
"We are just focusing our business resources on Genuine Case Company as that is our future," he said.