Reboxed launched boldly right amid the pandemic, in September 2020. Co-founders Phil Kemish and Matt Thorne spoke to us about the past 18 months and how the brand is seeking to grow in the market
The pandemic has posed many challenges for businesses and consumers alike, with the fallout likely to be felt for some time yet.
This could have a direct impact on one particular rapidly growing market; that's the refurbished tech market and, more specifically, refurbished smartphones.
With people really looking to save money in this day and age, the lure of buying refurbished smartphones and tech is greater than ever – according to one company, at least.
Reboxed, a refurbished tech company set up by CEO Phil Kemish and his co-founder Matt Thorne, was born during the pandemic, launching in September 2020.
The refurbished sector is one that is growing, while the overall smartphone market remains fairly flat.
Analyst firm IDC tips the market to expand at an annual compound growth rate of 11.2 per cent in the five years to 2024, with 351.6 million refurbished phones sold in the final year of that period.
Indeed, readers of Mobile News will be well-aware of the surge in interest in the refurbished market, documented in the past few years.
Disruptive past
For the duo behind Reboxed – a circular marketplace where you can buy and sell used and refurbished tech – it's their first venture into the tech world, with the pair boasting a marketing past – most notably as co-founders of Disrupt Media, a marketing agency they subsequently sold in 2017.
"The inception of the idea came when we were running our last business," said Thorne. "We decided quite early on that it was really expensive to buy tech for the people that work for us," said Thorne. "Personally I've always loved tech, and have always had the latest Apple gadgets.
But when I had to start buying them for someone else, I started thinking let's get refurbished products – and we were really surprised how good some of the refurb products were. It was a bit of an eye- opening experience for us from a cost- saving point of view."
Reflecting on the early days of the business, Kemish says the pair didn't see each other for six months, while business meetings with clients were carried out on Zoom.
"We didn't see our first investors or hires in the early months due to the pandemic," he said. "We did it all on Zoom."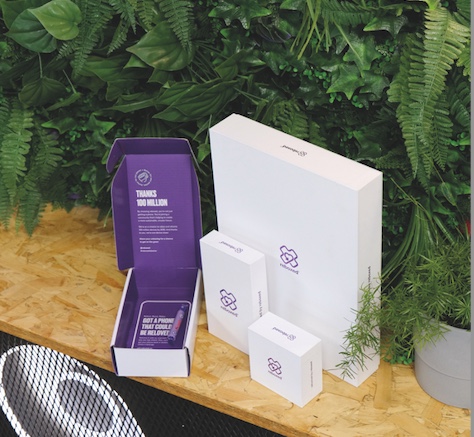 Big opportunities 
The refurbished market is impossible to ignore, says Kemish, who sees it as a market that presents ample growth opportunities.
"Nobody can ignore this market, whatever you want to call it – be that refurbished, used or pre-loved. This market is not going to go away.
"Other markets such as cars and fashion are markets that have grown very aggressively in the used space, and technology is something that people consume a lot of."
For Kemish and Thorne, the ultimate goal is about making tech more accessible and affordable for consumers, while hammering home the mindset that buying products
that aren't brand new is acceptable.
And the pair have lofty goals. When Reboxed launched, the company outlined ambitious plans to 'rehome' 100 million devices by 2030.
The company has also pledged to give one per cent of all profits to environmentalcharities as part of the 1% for the Planet initiative, as well as planting five trees for every device the company buys or sells. Reboxed planted 13,000 trees in its first year.
"We've got a mission to do over 100,000 trees this year," said Kemish. "We always set these difficult targets, but we believe it's achievable, and this is the best and quickest way to get CO2 levels to a normal level. Everyone should be looking at sustainability."
There's also a perceived lack of innovation in newer smartphones that presents an opportunity for people to save money by buying second-hand phones.
"People are looking for savings more than ever when buying phones and there's been a shift in recent years, where innovation has dried up a bit," says Thorne.
"For the average consumer and your even more clued-up tech-heads, there's not a big enough reason to upgrade to the newest phones each year. Just look at the iPhone 12 and 13: the differences are barely noticeable to people."
This is where the duo say Reboxed is appealing, with its refurbished handsets at significantly cheaper prices than brand- new ones.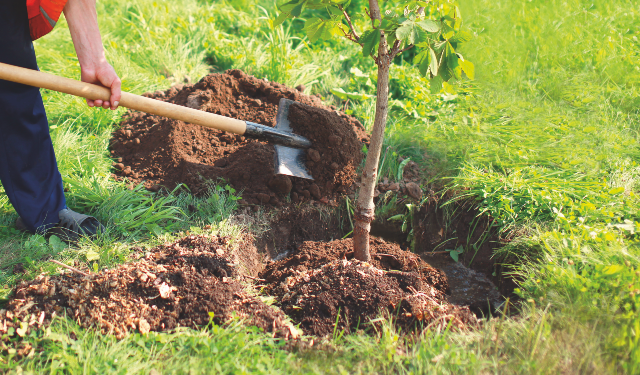 Expertise from outside
Getting started in an industry that requires a lot of know-how meant that Kemish and Thorne needed to seek expertise from outside to aid them.
They did just that, sourcing the help of Pete Petrondas, the founder and former CEO of refurbished phone firm Envirofone.
Petrondas was the first person the pair spoke to when kicking off Reboxed, says Kemish, and is one of many investors in the company.
In previous investment rounds, Reboxed has raised more than £1 million in investment, with ex-Dyson CEO Martin McCourt and former Mazuma-man Charlo Carabott added as board members, plus a tie-up with the founders of the Ministry of Sound. The company also has several other angel investors.
And the company has formed strong relationships with suppliers Mazuma and Mobimarket.
"We work with Mazuma and they're one of our partners who sell in our shop," said Kemish. "Mazuma has supported us from the beginning and gave us a lot of help in getting stock last year when it was difficult to source. It's exciting to have partners in the UK who are established and supporting us."
Reboxed stock iphones and Samsung's, as well as selling a range of AirPod pros and their own brand sustainable accessory range.
"We're getting a lot of requests from customers for other Android phones," said Kemish. "We will start selling refurbished laptops soon and will also launch new lines, such as HomePods and AirPods Pros."
Flourishing segment
In recent years, many businesses have been looking to cash in on the growing refurbished segment of the market, with analyst firm IDC previously projecting the market would be worth $52.7 billion this year alone.
But is the market too saturated, with vendors and more distributors getting in on the action?
Kemish doesn't believe so, although he thinks it's a fragmented sector.
"There's so many different players that nobody knows who to trust," he said. "When you have too much choice, you don't buy. "If we can create a place where we can build that trust, that quality, and relationships with our partners and customers, then we'll be able to help other people resell at speed and at a good price."
Key to the company's strategy to be different is its quality-check system.
This is called TechCheck, a 70-point diagnostics test that grades each individual phone, providing a score out of five.
This is a different approach to the grading system more frequently used in the industry, which tends to favour letters such as A+ to D rather than a numerical approach.
So far, meanwhile, there is no one set grading system in place for refurbished companies to follow.
"Our initial strategy was to change the way the grading system worked with a numeric system," said Thorne.
"We implemented this at the beginning, but the problem we've had is trying to translate this to customers. It's something we're committed to long term, but we've had to scale back in order to get our customers and the suppliers within the industry to understand it. We will increase its sophistication and it will be a numeric system."
The tough stance on heavily checking devices before listing for sale has so far stood the company in good stead, with Reboxed reporting a low return rate at just four per cent.
Stock issues
As with any industry, the refurbished sector has faced challenges –and it's no different for Reboxed. One of these has been trying to source stock, something that has impacted many businesses during the pandemic.
"There was a period of time when iPhone 11s and XRs were the hottest phones and we couldn't get any," said Thorne.
There have been massive shortages because of the demand for old iPhone models, he said.
"The pandemic has meant that everyone is saving money – plus Brexit stopped phones coming into the country, so the supply was finite. At one point, we had partners with stock locked out the country."
Thorne also notes that the cost to ship products into the country from China became higher, sometimes up to three times the usual amount.
The impact of stock shortages cost Reboxed having an even stronger holiday season at the end of last year, Kemish adds.
"At Christmas, we missed out on about £250k to 300k in revenue. But we missed out because we didn't have the stock available. It shows what we can do if we have the products in place."
Both agree that trying to get consumers to buy refurbished phones can also be a challenge in itself, in terms of changing their mindset from the tradition of purchasing new models.
Building the brand
In the near future, Reboxed is bracing itself for a fresh round of investment as the firm looks to continue its expansion, and Kemish and Thorne dream up a vision of a global brand – starting first in Europe and then across the pond, in the US.
"We're excited about building a global brand; it's one thing that we haven't got on our résumé," said Kemish.
"From our point of view, we want to build a high-growth team from the ground up, be able to operate in multiple territories and have a shot at being category king.
"We're competitive guys and we want to have fun, but we want to build something that has legacy."
This will require the company bringing in more suppliers and expanding the existing team of just 10 employees, said the pair.
Stopping short of sharing any revenue targets, the duo are intent on being the go- to refurbished seller for consumers.
"There are immutable laws in branding: history has shown us that only three people can win," said Thorne.
"These are the first to market, the second that does it different, and the third that does it better. This happens with everything. The fact that a number of brands are flooding in is great and we're not scared. That's why we're here: we want a big slice of this."