The Connected Brain could be pivotal in powering B2B and B2C growth models for communication service providers, says Accenture communications, media and telecoms industry lead Francesco Venturini 
The pandemic has tested nearly every industry on the planet, there's no doubt. For some though, it has masked the signs that have been there for a while.
For communication service providers (CSPs) optimism has been in short supply for a number of years. The effects of commoditisation and lack of pricing power when new competition hit the market have had a damaging effect.
CSPs around the world have been stuck in a period of stalled growth, even as demand for digital services and bandwidth has skyrocketed.
This is because their core offering has remained the same for years, while the cost of acquiring customers has increased. At the same time, CSPs have found it difficult to break out of their 'connectivity wholesaler' box, thanks to stiff competition from Amazon, Microsoft and Google.
As such, it leaves the current business model needing significant capital investments to keep pace with market expectations, putting pressure on CSPs' cash position and ability to innovate.
A golden opportunity
Things may seem bleak then, but CSPs are actually on the verge of a golden opportunity to open up new revenue streams and increase customer loyalty.
With this increasing reliance on consumer connectivity, CSPs are uniquely placed to underpin the future of the smart home or office. This is because they are well positioned to become the primary delivery provider by connecting the complex ecosystem of new digital offerings out there – from analytics-based services to physical smart devices.
The reason CSPs are uniquely positioned with the consumer is simple: trust. Consumers trust them more than the other players in the ecosystem. Our recent study found six in 10 consumers said they trust their CSP – more than triple social media companies.
As a result, this trust opens the door to access, manage and monetise consumer data for existing services, but also new digital services through partnering with the ecosystem. In order to do this though, they need the right platform to take off.
CSPs are also primed to take advantage of the B2B space, driven by 5G and edge computing. With the evolution of the network toward software-defined 5G, CSPs have a huge opportunity to help businesses take advantage of 5G's higher, more tailored connectivity. Software primacy at the edge, deploying key software functionalities, can unlock powerful new industrial IoT use cases that need a high degree of personalisation and mission criticality.
CSPs find themselves in an advantageous position here too, having built up the specific carrier grade assets and capabilities required over a number of years to claim that "x-industry orchestrator" badge.
The connected brain
The Connected Brain is the platform that can power B2C and B2B growth models enabling CSPs to move beyond their core offerings and into new services. Rather than an off-the-shelf product or piece of technology, it's a holistic approach across strategy, technology and execution. The Connected Brain is essentially a cognitive AI-powered microservices platform built on three things:
An innovation culture – Companies will develop an innovation culture internally through investments in product development, management and data science skills. It will enable them to de-silo ownership of the data internally and generate a new governance structure to co-ordinate between the core and new business models.
An enabler for existing and new business models – CSPs will be able to turn points previously used for control, such as identity and demographics, physical hardware and billing relationships, into fresh revenue. On top of this, partnering in the ecosystem will open up access to a telco's capability pool, offloading costs for research and development to third parties, while the CSP maintains operational and technical control.
A future-proof and flexible architecture – The Connected Brian is built on data-driven microservices that can manage and correlate data, increasingly through automation, that is generated by the services provided. Data is fundamentally key to enhancing customer experience and building new services through the insights it generates.
Becoming a Telco-tech
For CSPs to truly turn the corner though and for the Connected Brain to be a success, they need that important first step of changing their mindset to become a Telco-tech.
Through the Connected Brain, telcos can be more competitive and innovate through the new products and revenue streams.
They'll also have the insights to predict and, importantly, react better and quicker. No longer will they work in siloes – instead they will embrace customer-centric, data-driven models both in the core and at the edge.
This will enable them to tap into customers' increasing digital-focused mantra by using the data to create digital services that match their needs. They will also have the platform that allows them to scale and partner within their ecosystem to ward off potential disruptors.
The pandemic has disrupted everything and propelled the world forward years from a digital perspective. If adopted correctly, the Connected Brain has the potential to set up CSPs for years and drive their next phase of revenue and growth.
Do nothing though and CSPs face being ostracised and taken over by outside competitors always looking to tap into new markets.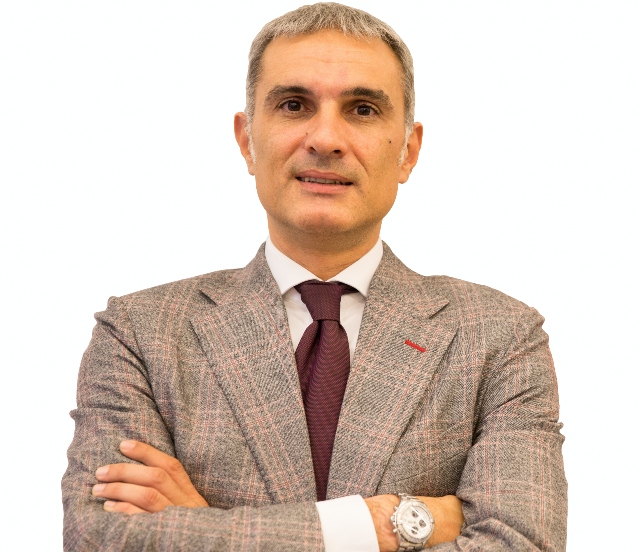 Francesco Venturini is communications, media and telecoms industry lead at Accenture.