The launch by Nokia brand licensee HMD Global on EE's network sets out its stall for the future
In May, Nokia brand licensee HMD Global launched an MVNO service on EE's network. As the first time a manufacturer in the UK has ventured into the MVNO space, this is an important development for the brand's future given Nokia's rich history in mobile.
HMD Global made the announcement at an event hosted by UK general manager Omar Riaz alongside Uswitch.com head of commercial Ernest Doku.
HMD Mobile has launched an app that gives customers a simple management system to oversee their plan that includes data use tracking, access to customer support, plan management and upgrades, and information on monthly payments.
Mobile plans are available from Nokia's website when buying a new device. "When it comes to data and speed, reliability is critical to customers," said Riaz.
He said the vendor aims to democratise mobile technology and offer connectivity to UK customers at affordable prices without the long-term commitment that often comes with tariffs.
He hopes the announcement will "further cement HMD Global's position within the telecoms industry as a company that delivers innovative solutions".
And Doku believes HMD's venture into the MVNO space is a strategic one that makes sense for the smartphone vendor.
"Nokia's broader strategy to be a 'premium-low-end' manufacturer means that from a pricing perspective, its handsets are often more affordable than the mechanics of a traditional 24-month contract were originally built to subsidise," he said.
Doku adds that this may, however, mean fewer opportunities to be ranged by networks seeking monthly revenue, and that it presents a better value proposition for a consumer to buy a Nokia handset outright and then seek a plan with the same vendor.
CUSTOMER VALUE
By developing a direct MVNO relationship with customers in tandem with that SIM-free purchase, Doku thinks this can create more value from users.
He says this will allow for opportunities to source recurring revenue from previously transient customers. Following the UK launch, the
Finnish smartphone vendor plans to also gradually roll out its new MVNO service in other countries.
Meanwhile, Doku thinks the departure of Carphone Warehouse's standalone stores from the high street will play a significant role in changing how consumers engage with the mobile market across both handsets and SIMs, potentially playing to HMD's advantage.
"Many of the consumers that HMD is looking to court are intrinsically costconscious," he says.
"A decision to opt for the good value of a Nokia device is going to be the same lens in which they view a good-value SIM-only deal."
Doku also expects to see heightened competition between MVNOs offering perks and benefits to outshine their competitors.
To build sustained success, he thinks HMD Mobile needs to strike the right balance between strong network coverage, simplicity and transparency, but also a relevant value proposition at the time a phone is purchased and beyond.
NEW DEVICES
Along with its own MVNO service, HMD Global CEO Florian Seiche also unveiled a series of new devices for UK customers.
The portfolio comprises the C-series of sub-£100 devices; the sub-£200 G-series; and the premium X-series of smartphones above £200.
The Nokia X10 and X20 are both powered by the Qualcomm Snapdragon 480 5G processor and feature a 6.67-inch full-HD+ screen.
They also feature 18W fast-charging for their 4470mAh battery.
The X20, which offers a 64MP quadcamera, will retail from £299.99. Meanwhile, the X10, which has a 48MP primary lens for its quad-camera, will go on sale for £249.99.
The company's G-series devices run on the Android 11 operating system. The G10 features a rear triple-camera and the G20 a 48MP quad-camera. Both devices come with a 6.5-inch display and a threeday battery life, according to the vendor.
The G20 is available from £134.99 and the G10 from £109.99.
The cheapest device is the Nokia C20, at £79. This features a 6.5-inch HD+ screen, 3000mAh battery and a 5MP main camera.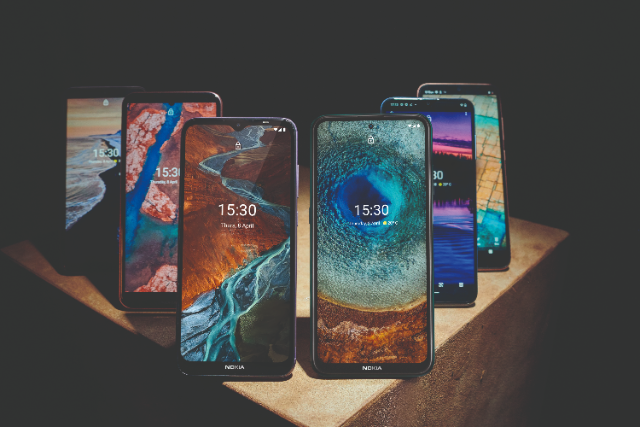 VISION
Doku believes Nokia's latest devices help clarify the vendor's vision for the foreseeable future, with its introduction of clear tiers demonstrating a clear focus on longevity and support for both security and OS upgrades.
Alongside the MVNO announcement and release of new devices, Riaz announced that Nokia has teamed up with Ecologi to allow consumers to plant trees via an online link with every purchase of a new Nokia device.
"The strides towards an appreciation of sustainability angle are impressive on paper too," said Doku. "It will be interesting to see whether these resonate with consumers who historically might not have made this a consideration in a handset purchase."